The final exams are graded, all my grades are turned in…and I woke up yesterday realizing that for the first time in my adult life…I will have no more classes to prepare for, no meetings to attend 😱…..
All that's left is my humble attempt to say THANK YOU….to you the people I have had the tremendous good fortune to work with, laugh with, cry with, and celebrate life's ups and downs…you my students and friends! So…..thanks for the memories….
LIVERPOOL JUNE TERMS….
The first year of the Liverpool May/June Terms began in 1998! (I know…most of you weren't born yet!)…but it has been one of the greatest experiences of my life. So many fun times and people! Thank you to all who were a part of this adventure! (I'd include more photos from 1998 but they are in a photo album…remember those!?! Julie Reifschneider…do you have any?)
LAUGHING…
Is this a face tattoo gone bad?!? Oh wait, no…it's what happens when you are a student and you try to shove cake into your professor's face! (Yes…he is faster than you might think and he has tenure!) A nice look I think!
ROSEBUD RESERVATION MAY TERM
I have had the good fortune to accompany my great friend and colleague Susan Cherup on her May term on the Rosebud Reservation in Mission, S. Dakota for the last two years. If you have ever been in that part of the country you will forever remember Wall Drugs and the Corn Palace…and the occasional snake. And then there was the bathroom in our dorm that taught us to strictly adhere to the one piece of toilet paper per visit. (No photos…thankfully.)
EUCHRE! (More laughing…)
A clear victory for me…again! (Hey, the score cards don't lie!)
Can't play cards to save her life…but I hear she's a decent golfer. So there's that.
The agony of defeat…..
STUDENT-FACULTY RESEARCH…
One of the things I've enjoyed most over the last several years is the opportunity to do student-faculty research. During the last few years I have loved working with two former students (who are now two of my favorite people)! We presented our work at MACUL, NCTE, and ILA. Watch for the Michigan Reading Journal's Spring publication. We have an article! A great way to end our work together!
AND MORE LAUGHTER…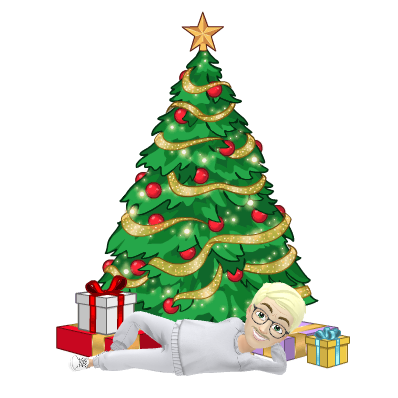 Nope! Not Santa's Workshop! My office is under there somewhere! Apparently some little elves decided to do some holiday decorating. No worries. Santa knows who has been naughty and nice…and he has there home addresses! 😎
AND MORE….
And although I've already posted this on Facebook…it's worth repeating! This is what happens when you jokingly tell your Hope students that you'll give extra credit to anyone who grows a mustache for the final exam. (Note: The one male in this group seems to have gone with the unibrow look AND a mustache. We love you Joe!) Note to our provost: No points were given!
AND FINALLY…
Thanks for inviting me into your lives…celebrating big moments…weddings, children, graduations…….
The list of ways you have all impacted my life goes on and on. I've only scratched the surface here.
When people complement me on one thing of another, I am always reminded of the phrase that if you want to do good things, you need to stand on the shoulders of giants. Thanks for being my giants!